An Iloilo Water Park Outside the Mall in Robinson's Place Pavia 
Kids love water parks, we know. But adults do too! The sound of the waves, the feel of the water, the lovely visuals, and the gorgeous light reflecting off the surface of the water. That's so enticing. Lucky you, there's an Iloilo water park waiting for you right outside of the Robinson's Place mall in Pavia, Iloilo.
When it opened back in 2018, people flocked to Robinson's Place in Pavia, Iloilo. And no surprise there. This Iloilo water park in Pavia is a 3,500-square meter water playground, called AquaFun, offering splashes of fun and excitement.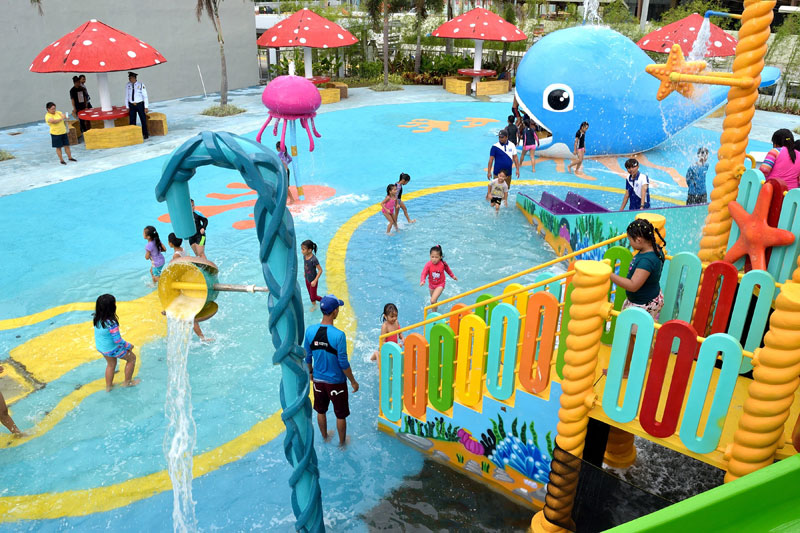 AquaFun, the Iloilo Water Park in Robinson's Place, Pavia
A little bit like the Sea Garden Resort in Leganes, AquaFun has 12 different water attractions. And here, people deem the sensory experience quite magnetic. It's full of gigantic marine animals. And AquaFun has water features like spray fountains, water slides, and a wading pool.
"AquaFun is a water playground. The centerpiece is the wet area, which consists of sprinklers, spouts, showers, mists and the pool playground. It's a wading pool that is only six inches deep — just enough to create a splash after the children get off the slide."

~ Darwin Renolayan, RLC business director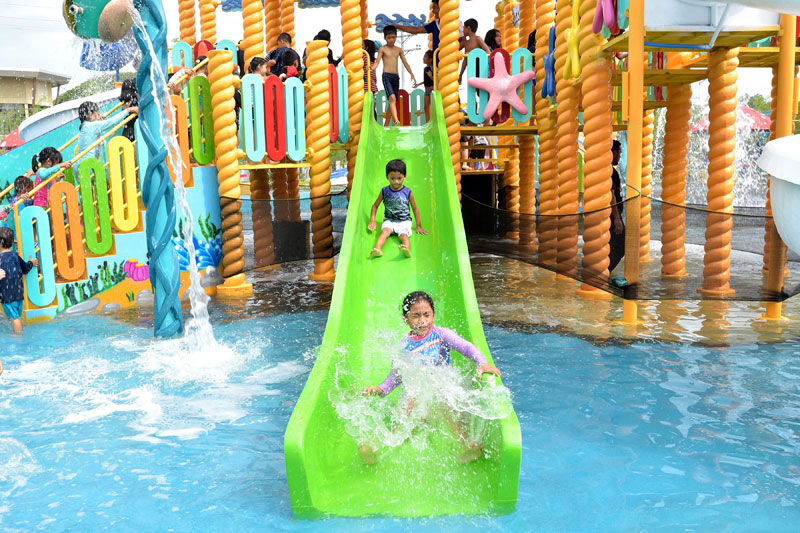 In addition, this Iloilo water park has 10 cabanas up for rent. In addition, there's also an events area and shower rooms. Of course, just outside the waterpark are food stalls and a standalone McDonald's restaurant right in front of the mall that is open 24/7.
Imagine Adventure Cove Waterpark at ResortsWorld Sentosa, but cuter and smaller.
"Safety is our topmost priority. Rubberized flooring materials are placed at the wet area, and attendants are scattered around the attraction to assist guests."

~ Darwin Renolayan, RLC business director
And on that note, here are a couple of things you need to know:
Playground can accommodate up to 350 kids.
Kids 6 years old and below should be accompanied by adults.
Entrance fee: Php 300 on weekdays and Php 400 on weekends.
Wear proper swimming attire.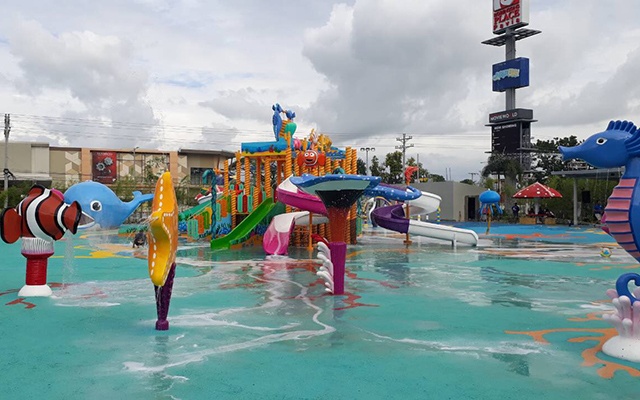 Come, Join in the Fun at Iloilo Water Park
From floating playgrounds to water parks, the Philippines has a lot to offer where water-themed attractions are concerned. So if you're traveling around Iloilo City and wondering about where you can stay, keep browsing through Iloilo Blog for the best advice and the best places.
Featured image credit: Project LUPAD